Power transition in Kyrgyzstan does not save opposition TV channel from its closure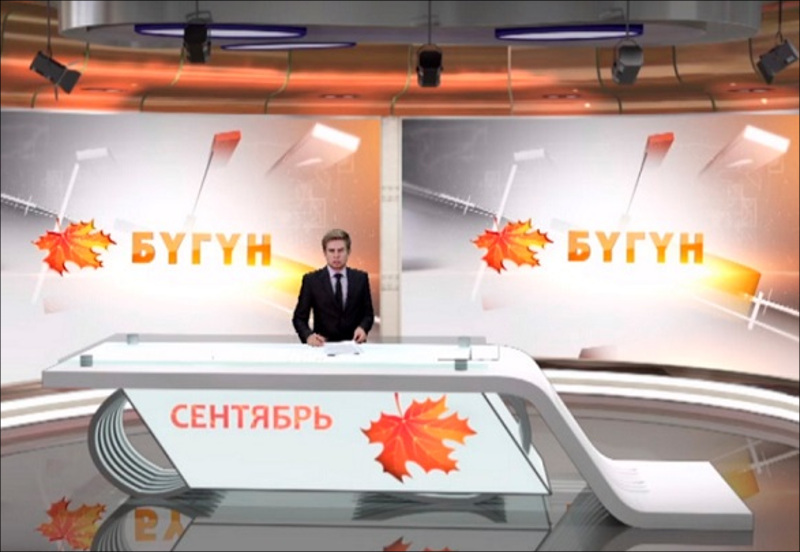 The Supreme Court of Kyrgyzstan has upheld the decision of the first-tier court to close the opposition "September" TV channel, reports Kloop news edition on 27 December.
"In August, we were given the opportunity to appeal the decision to the Supreme Court within three months. We had been waiting for a change of leadership in the country to file a complaint, but have failed," Kayirgul Urumkanova, the founder of the TV channel, commented on the court's decision.
Pervomaisky District Court of Bishkek, the first-tier tribunal, decided to close "September" channel satisfying the suit of the Kyrgyz Prosecutor General's Office on 22 August. The prosecutor's office explained that a year earlier, the television channel with the same name had broadcasted extremist materials. According to representatives of the TV channel, they were not summoned to court by a subpoena - on the morning of 22 August, someone called during a live broadcast of one of the programmes and demanded to appear at the hearing. The channel staff had no time to hire lawyers, but the proceedings began and ended immediately.
The speech of Abdylda Kaparov, the former head of the Osh regional police department, caused the displeasure of the prosecutor's office. He stated in a live broadcast that he played the anthem of Uzbekistan at the opening of the school in Aravan, and accused the brothers Sooronbai and Asylbek Jeenbekov of expropriating $ 3 million allocated to stabilise the situation in the country after the 2010 revolution.
Representatives of the "September" TV channel emphasise that they are not the proper defendants in the suit - the television channel which had broadcasted the extremist material was liquidated. Another legal entity owns the new "September" TV channel. Representatives of the TV channel also point out that even if their offence in the broadcasting of extremist materials is proven, they must have been warned and ordered to remove the remaining copies of the material, rather than close the entire channel.
The Kyrgyz ombudsman Kubat Otorbaev backs this position. He says that the court's decision was too harsh and the TV channel just could have been warned.
The "September" TV channel associated with the opposition leader Omurbek Tekebayev has broadcasted in Kyrgyzstan since 1 April 2016. The conflict between the leader of the Ata-Meken party Tekebayev and Almazbek Atambayev began in 2016 during the presidency of the latter.
Firstly, Tekebayev criticised Atambayev's plans to amend the Constitution and then became one of the most fierce critics of the president's activities as a whole. On 16 August 2017, Tekebayev was sentenced to eight years in prison and confiscation of property for taking the bribe. The politician calls his case politically motivated.
Fergana News Agency