Uzbek dissident artist allowed to leave Uzbekistan
The Uzbek authorities have issued the exit visa to dissident artist Vyacheslav Akhunov, he tells to Ozodlik Radio. The dissident artist had been refused to leave the country for a long time until this very moment.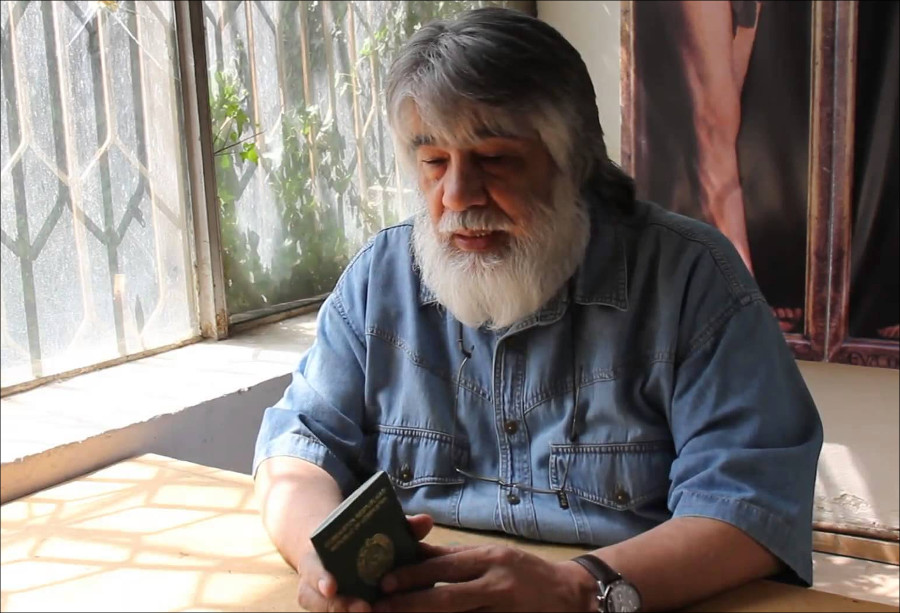 Vyacheslav Akhunov

"They were very polite, apologised to me and quickly pasted the sticker into my passport," recalls the artist when the Ministry of Internal Affairs of Uzbekistan summoned him a few days ago. "They were looking for me from 22 December to inform me that I can get an exit visa," he specifies.
The artist notes that his leave permit coincided in time with the speech of Uzbek President Shavkat Mirziyoyev, who criticised the security forces and stated that the National Security Service needs reforming.
The authorities of Uzbekistan had been refusing Akhunov, who openly criticised the regime of former Uzbek President Islam Karimov, the right to leave Uzbekistan for six years depriving him of the opportunity to attend his exhibitions abroad. The artist unsuccessfully tried to challenged the travel ban in court.
Uzbekistan is the only country in the former Soviet Union where citizens are required to apply for an official exit permit. An application package includes documents and characteristics, the permission of the parents, and, possibly, a certificate from the mahalla (local administration).
Uzbek citizens having no exit visa can visit only some of the neighbouring countries. The authorities have repeatedly denied such permits to human rights defenders and journalists.
A few months ago the Uzbek government announced its plans to scrap an exit visa practice in 2019, while citizens of Uzbekistan can travel abroad using biometric passports. The president has already signed the corresponding decree recognising that the system has become "the certain deterrent for the free movement of citizens of the Republic of Uzbekistan."