Swedish prosecution discontinues investigation of murder attempt on Uzbek imam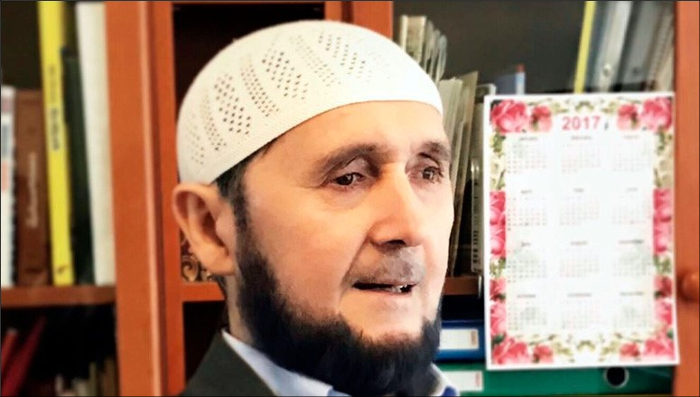 Obidhon Nazarov. Photo from the ozodlik.org website
Swedish prosecutor Krister Peterson has discontinued investigating the attempted contract killing of Obidkhon Nazarov, the well-known Uzbek imam, in north-western Sweden in February 2012.
He said this in a documentary about the attempt on Nazarov's life produced in late 2017, reports Sverigesradio. According to the prosecutor, he has exhausted all possible leads in the case, since a suspect who had made several money transfers to a shooter cannot be brought to justice. According to the Interpol bureau in Uzbekistan, this person died in March 2017.
"The official version [of the Uzbek authorities] is that he is dead and I don't expect that I will be able to find this person, so until I get other information the preliminary investigation concerning him is closed," prosecutor Krister Peterson told for P3 Dokumentär.
"We have tried to look at other motives. Normally it's love, money, revenge, drugs, anything that can trigger someone's desire to kill someone else. But in this case, we do not see that; it's a pure contract killing," the prosecutor concluded.
On 22 February 2012, Obidkhon Nazarov was shot several times in Sweden's Strömsund. Imam was hospitalised, where he underwent surgery and fell into a long-term coma. According to the investigation, Yuri Zhukovsky, Uzbek and Russian citizen, committed the crime and managed to escape in Russia after the attempt. Later, Russia extradited Zhukovsky to Sweden.
In November 2015, the Swedish prosecutor's office made the Östersund court an indictment in the case of an attempt on Nazarov's life, which says that the authorities of Uzbekistan were behind the assassin's plot. But Zhukovsky denied this statement at the trial saying that "the government of Uzbekistan had no plans to eliminate Nazarov physically; otherwise they would have carried out this in Kazakhstan."
During the testimony of the Swedish police, Zhukovsky said that he was sent to Sweden by a man named Umidbek Aminov, asking him to find and record "one person" on the video camera, who allegedly owed money to many people. Obidkhon Nazarov appeared to be that person.
In December 2015, Zhukovsky was sentenced to 18 years in prison, but in March 2016, the appeal court toughened the sentence to life imprisonment.
Nazarov was granted political asylum in Sweden in 2006, after fleeing the Uzbek government's crackdown in Andijan. After resettling in Sweden, he began serving as an imam in the small Swedish town of Strömsund, with a population of just over 4,000.
A documentary aired by the Uzbek state television in May 2010 accused Nazarov of masterminding a series of high-profile killings in 2009, as well as a 2004 suicide bombing at the US embassy.
Dovud Nazarov, the son of the imam, told to Ozodlik Radio about his father on 21 February 2017, "Dad himself sits down, gets up himself, talks freely with his relatives, discusses various topics with them." According to him, there is no threat to father's life, but the imam and his family still live under the protection of the Swedish security forces.