Investigative journalists find real estate in Czech Republic worth $ 10.6 million owned by former head of Tajik Railway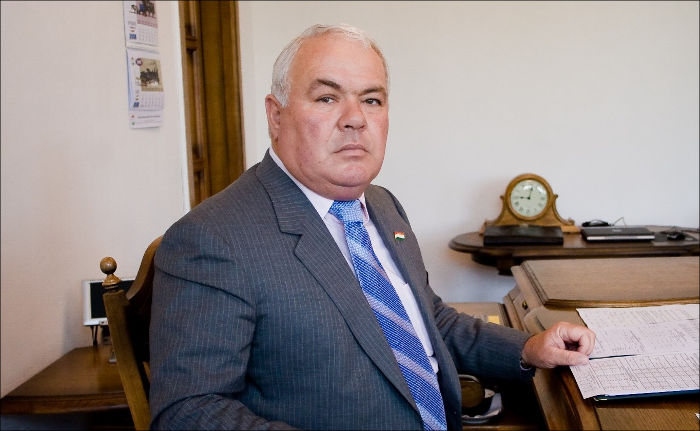 Amonullo Hukumov. Photo from the news.tj website
Organised Crime and Corruption Reporting Project (OCCRP) has released the results of a new investigation into the activities of Amonullo Hukumov (Hukumatullo), the former head of the Tajik Railways. According to the project, the family of Hukumov, including his wife and children, owns six properties in Karlovy Vary and Marianske Lazne - the two most popular tourist sites in the Czech Republic known as luxury resorts.
According to the sale and purchase agreements received by the OCCRP, starting from December 2012, the Hukumov family had spent $ 10.6 million on two private houses and four more buildings, including rental facilities. Although earlier in an interview with Tajik media the official stated that neither he nor his wife owns any real estate abroad.
Besides, the Hukumovs also have a flat in Moscow worth $ 1.1 million. At the same time, according to official sources, state officials in Tajikistan usually do not earn more than 5,000 somonis ($ 625) per month, OCCRP notes.
In February 2014, the 66-year-old Hukumov left the post of head of Tajikistan's railway company after scandals involving his sons. In 2008, his eldest son, Rustam, then 24, was arrested in Russia with nine kilograms of heroin and sentenced to nine years and six months in prison for organising the drug business. However, after three years he was acquitted and released.
Rasul, a younger son of Hukumov, at the age of 16 involved in the major road accident in Dushanbe in October 2013, which resulted in the death of three people and three others injured. First, the Interior Ministry reported that the accident occurred due to the fault of Rasul, but a few months later he was proclaimed innocent.
Wife of Hukumov - 57-year-old Amina Musaeva, according to OCCRP, owns a company selling Russian arms and a construction firm in Dushanbe. According to media reports, the Hukumovs are related to the President of Tajikistan through the marriage of their son to Emomali Rahmon's daughter.
OCCRP is a non-commercial project uniting many public regional centres of investigative journalism and independent commercial media. The geography of the project covers the territory from Eastern Europe to Central Asia.