Uzbek economist and blogger accused of infringement on constitutional order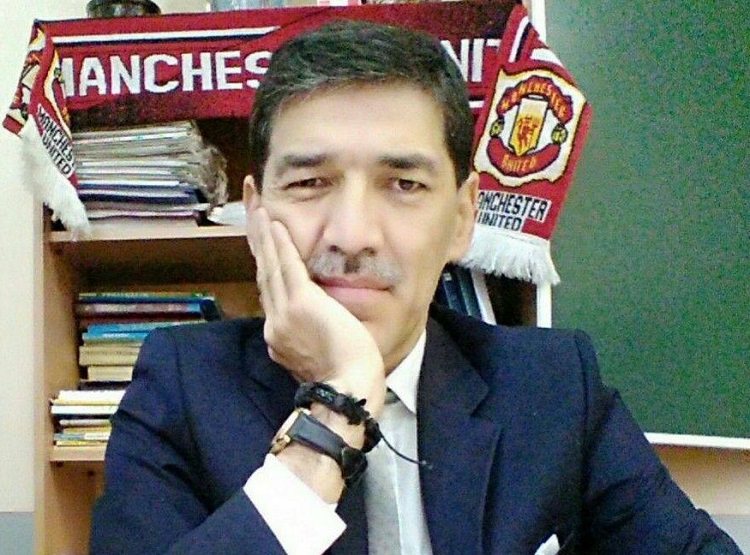 Khayot Nasreddinov
Khayot Nasreddinov, the Uzbek economist, teacher and blogger arrested in October, has been charged with "encroachment on the Constitution of the Republic of Uzbekistan" (Article 159 of the Criminal Code), reports AsiaTerra news edition citing its sources on 6 January.
The charge according to the Article 159 of the Criminal Code of Uzbekistan provides a punishment in the form of imprisonment up to 20 years. AsiaTerra notes that such an accusation may be the first step to consolidating the criminal cases of Nasreddinov and journalist Bobomurod Abdullayev, who is being prosecuted with the same charge. As it became known to journalists, Abdullayev and Nasreddinov had recently passed a confrontation procedure. Besides, both of them (possibly under pressure) declined independent legal representation. Perhaps the investigation would declare them as members of one criminal group.
Economist Nasreddinov, 48, published numerous articles on banking issues and taught economics at the Tashkent school in recent years.
Since 2010 Nasreddinov has led an author's columns for Radio Liberty. From 2012-2013 he has contributed to foreign media, as well as cooperated with Fergana News as a freelance writer.
The pupils of the Tashkent school, where Nasreddinov taught, speak very positively about their teacher; one of the students describes Nasreddinov as "the most creative and best teacher I've ever seen!" Another student names him as "the best teacher in the city of Tashkent! The most honest and positive person who loves children!"