Uzbekistan to Simplify Passport Regime and Issue ID-Cards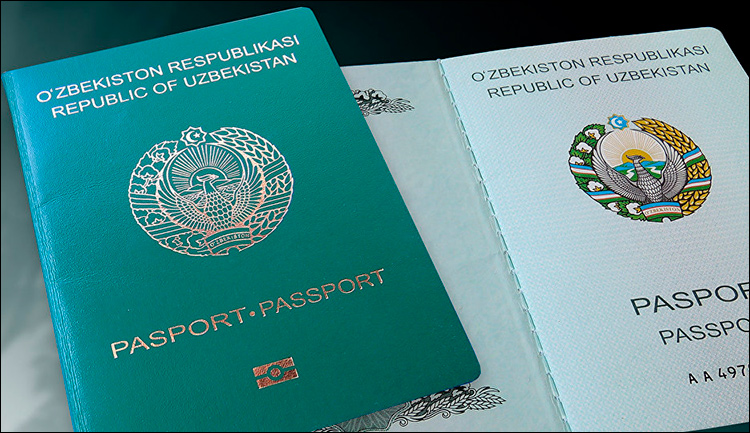 The government of Uzbekistan has announced plans to simplify the passport regime by issuing the national passport for travels abroad and introducing ID-cards as an identity document inside the country. This is according to the government's working program for 2018, titled "A Year To Support Active Business, Innovative Ideas and Technologies"
As the news agency Gazeta.Uz reports, the draft state program also foresees scrapping restrictions related to residence registration while obtaining a passport, employment, admission to study, and so on.
Employers would in particular be banned from refusing to hire citizens without temporary or permanent registration. Workers involved in seasonal employment would not need to enter into contracts for renting property or to use free housing. The authorities plan to relax the duties of for citizens living in their own homes without a passport or registration as well as for admitting other people without registration to their property.
Instead of a passport for use within Uzbekistan, ID cards would be introduced and the biometric passports already available to the population would become valid to travel abroad. Currently, these passports are already used for travel outside the country but only under certain conditions. In particular for trips to countries that have established a visa regime with Uzbekistan, an authorization is required (so-called "exit visa"). The government promised to scrap these leave permits from 1 January 2019, introducing a passport in return.
The government's working program also foresees the development of a state concept for cooperation with compatriots living abroad. Obtaining an entry visa will be made easier for them as well as receiving a permanent residence permit in Uzbekistan and a license to work. Highly qualified Uzbeks are also to be attracted to contribute to the country's development in the spheres of public administration, economy, finance, education, healthcare and so on.
Innovations in the passport system should be prepared by April 2018 and the concept for integrating compatriots by July 20.
The authorities plan to adopt the government's program after a ten-day public discussion, lasting until 15 January. The project includes 237 items published only in Uzbek. The finalized working plan will then be prepared by 20 January.