Uzbekistan Improves Ranking on Freedom of Movement
Uzbeks can visit 54 countries without a visa or under a simplified regime. The Republic ranks 81st on the Passport Index, compiled annually by the consulting agency Henley & Partners in conjunction with the International Air Transport Association (IATA).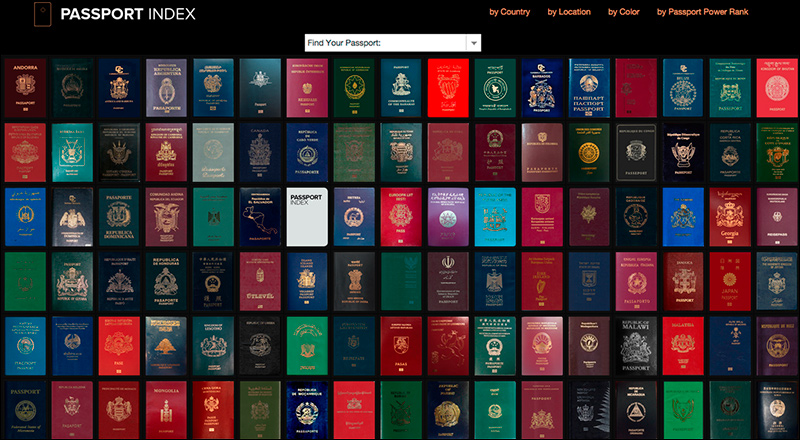 Photo from Businessinsider.Com

Passport Index is a ranking of states with an eye towards the freedom of movement that governments provide to their citizens. In the updated list, Uzbekistan somewhat improved its position, sharing 81st place with Tajikistan, Mali, Guinea and Niger.
Kazakhstan is the leader among Central Asia's post-Soviet countries, ranking 65th on the list and enjoying visa-free travel to 71 states, followed by Kyrgyzstan on 76th position with visa freedom to 59 states, Turkmenistan occupies the 85th position with 50 states allowing for visa-free travel. For comparison: Russia is on 48th place, and the United States on the 5th.
Germany has been at the top of the list for several years, whose citizens can freely travel to 177 countries around the world. Uzbekistan's neighbor Afghanistan is a traditional outsider with only 24 countries allowing visa-freedom to its citizens.
Following the dynamics of recent years in the ranking, Uzbekistan has made some notable progress, having scored 85th in 2016 and 83rd in 2017. However, the number of countries that grant Uzbek citizens simplified entry is growing by about one per year. An index of 54 tourism-friendly states was established in 2014 when Uzbekistan ranked 74th on the Passport Index.
A complete list of countries that Uzbek citizens can visit without visas can be found here. Along with exotic places like Palau, Macao and the Cook Islands, Russia is also on the list, where the flow of labor migrants from Central Asia in search of a better life never seems to dry out.