Brother of Prominent Terrorist Takhir Yuldash Emerges in Uzbek Town After Release from Prison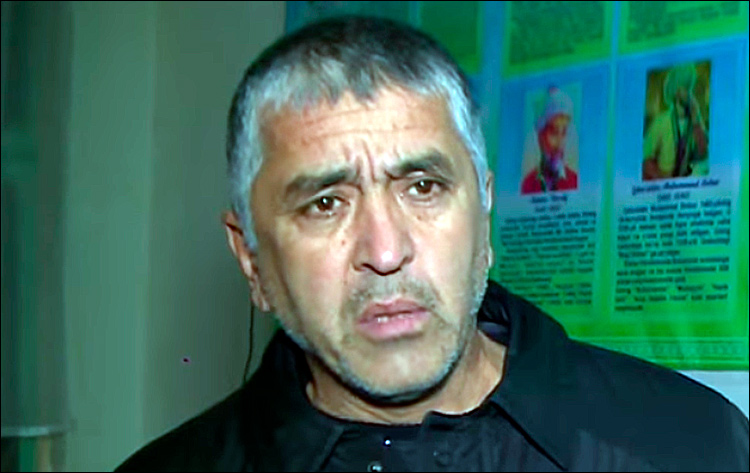 Zahid Yuldashev
Zahid Yuldashev, the brother of the leader of the Islamic Movement of Uzbekistan (IMU) Tahir Yuldash, has been released after 23 years of imprisonment, Daryo.Uz reports.
Zahid Yuldashev had returned home to Namangan in October 2017 but journalists only found out about this more recently, noticing him at a meeting of residents of the city's Amir Timur District.
Yuldashev said that he had started a bakery and plans to create a confectionery shop. He left what happened to him the last 23 years behind and now strives to serve people. He is delighted with Shavkat Mirziyoyev and listened attentively to his address to the parliament. According to him, the current president "lives up to the aspirations of the people".
[Tahir Yuldash] - фото
Zahid's brother Tahir Yuldash created IMU in 1996 together with another famous militant, Juma Namangani. In 1997, three of his brothers - Madamin, Muhammad and Zahid - were arrested and convicted.
Tahir Yuldash was charged with organizing explosions in Tashkent in February 1999, as well as armed attacks on the territory of Uzbekistan and Kyrgyzstan between 1999-2001 and sentenced to death in absentia by Tashkent.
He was killed in August 2009 as a result of a missile attack launched from an American reconnaissance aircraft.
In 2014, the IMU swore allegiance to the so-called "Islamic State" (banned terrorist organization known as ISIL, ISIS or IS in English, "Daesh" in Arabic). In February 2016, it was reported that the son of Tahir Yuldash, while in Afghanistan, had recruited local youth to join "IS".