Uzbek Government Estimates Shadow Economy at 50% of GDP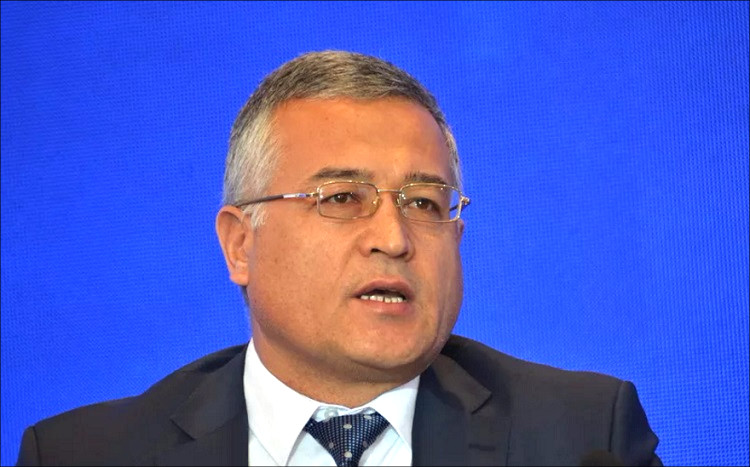 Mubin Mirzaev
The total volume of Uzbekistan's shadow economy exceeds 50 percent of GDP, First Deputy Economy Minister Mubin Mirzaev said during a meeting of the International Press Club in Tashkent, Gazeta.Uz reports.
This projection is unprecedentedly high. Alisher Taksanov, a former diplomat and researcher who authored the book "The Shadow Economy of Uzbekistan and Corruption", estimated that 32-35 percent of GDP were created in the unofficial economy – even during the 1990s. Then, in recent years, various experts have raised their assessments on its size to 30-50 percent.
The Association of Chartered Certified Accountants recently published a study on shadow economies worldwide and ranked Azerbaijan number one in size with 66 percent of GDP in 2017 being created unofficially. Nigeria follows second with 47 percent of GDP and Ukraine with 46 percent. Russia is fourth with 39 percent. Uzbekistan was not mentioned in this study even though, according to Mirzaev, it should have taken second place in the ranking.
According to Mirzaev, the first step towards pulling the economy out of the shadows was the liberalisation of the foreign exchange market which drew a lot of attention in 2017.
In 2018, the Uzbek government plans to focus on reforming the tax system. Mirzaev said that by 01 July, the existing tax system would be revised and plans are being drawn up to create a competitive environment and a level playing field in the economy.
The authorities intend to reduce the value-added tax rate, though simultaneously also scrapping some benefits around VAT payment. Other tax privileges will equally be axed. It is assumed that this will prompt entrepreneurs to come out of the shadow.