Moscow Gains $277m from Labor Migrants in 2017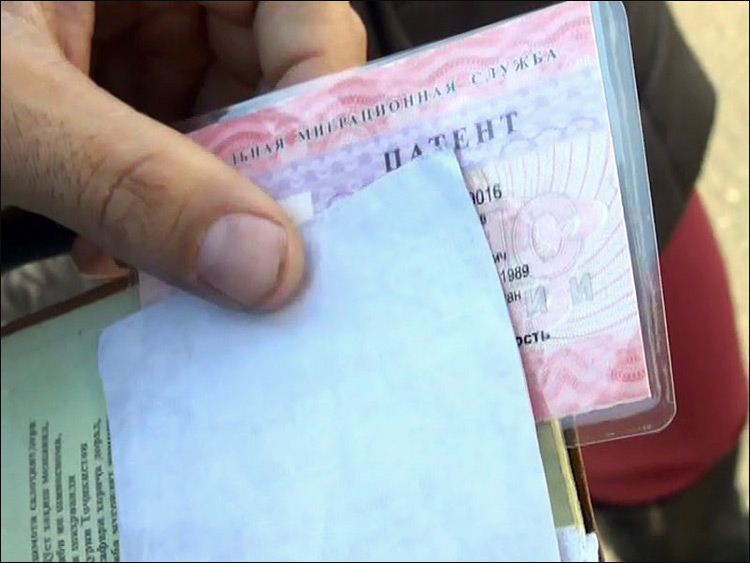 Patent - working permit. Photo by www.Topmigrant.ru
Migrants have replenished Moscow's city budget by 15.7 billion rubles ($277m) through the purchase of work permits in 2017, Rossiyskaya Gazeta reports.
According to Vladimir Yefimov, the head of the Moscow city economic policy and development department, working license sales increased by 9% last year while the total number of permits issued grew by 12% and exceeded 453,000.
Yefimov added that these statistics corroborate the success of recent reforms in Russia's migration system, that had introduced an economic framework model for controlling migration flows.
Russia has been applying a quota system for workers from neighboring states with visa-free regimes until 2015. The authorities were annually determining the migration cap nationwide and employers had no rights to exceed these issued quotas.
Now migrants are required to buy a permit for a period of one month to one year within 30 days after arriving in Russia. Each region is setting their own price for such a permit, taking into account local features of the labor market. In 2018, Moscow's permits went up by 300 rubles: from 4,200 to 4,500 rubles (about $80). A working permit in the Moscow region rose from 4,000 to 4,300 rubles ($76).
A study of the Russian Institute of Social Analysis and Forecasting of the Russian Academy of Sciences set the net population growth through migration at 220.000 people in 2017. Even though the overall growth declined by 40.300 people in comparison with the previous year, it is still enough to compensate the ongoing natural decline of the population of Russia.
According to the Ministry of Internal Affairs, there are in total 8.5 million migrants from former Soviet Union in Russia. The largest number of them are citizens of Ukraine - 2.2 million people. Uzbekistan ranks second with 1.9 million people. Tajikistan is third with one million people.