Tajikistan Lifts Inspections for Private Businesses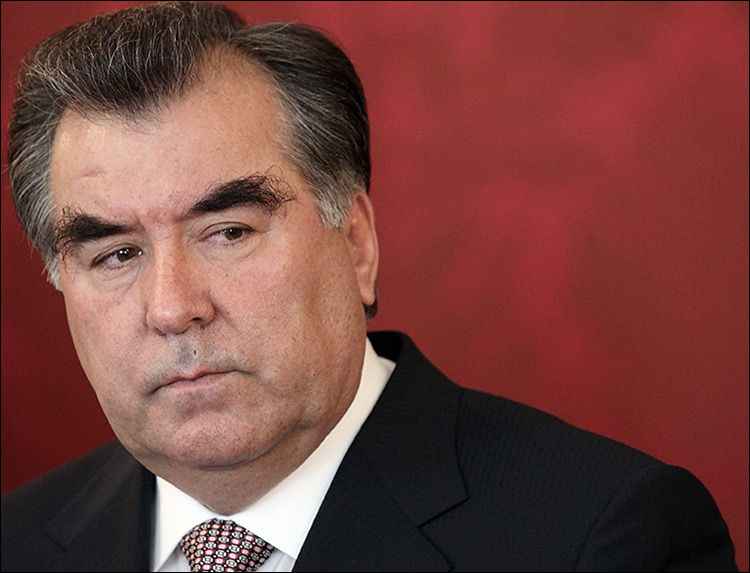 Emomali Rahmon. Photo by Presidential Press Service of Tajikistan
A decree by President Emomali Rahmon has banned inspections of manufacturing business entities for two years, Asia Plus reports, referring to the press service of the country's President.
The moratorium, which the President has also asked Parliament to consider, concerns all types of inspections, except for planned checks by the tax authorities, the Prosecutor General's Office, the Accounts Chamber, the State Financial Control and Combating Corruption Agency, and the National Bank. The draft law furthermore allows inspections of businesses during the moratorium in case of violations of consumer rights, or of food and medicine safety standards.
Also, the Tajik president proposed a number of amendments to the 2018 state budget that provide for the national air carrier Tajik Air and Tajik Railways to be exempted from VAT and customs duties when they import airplanes, locomotives and modern carriages.
Another initiative that Rahmon proposed to members of parliament for consideration is a 50% reduction in customs duties for certain government-certified enterprises, which import fittings for sewing school clothes as well as equipment for the agricultural sector, new technologies for the pharmaceutical industry, medical diagnostics, technologies for the production of forage for poultry farming and new cars.
President Rahmon had previously also addressed the need for these changes in his annual address to Parliament in late December. The President promised in his speech that starting from September 01, 2018, salaries for all public sector employees as well as scholarships for students and all types of pensions, will increase by 15%. Salaries of law enforcement officers and military personnel will increase by 10%.
The Tajik leader also touched upon the issue of fighting corruption, noting the growth of graft-related crimes committed by civil servants, law enforcement and military officers and local governors.
After the address, a number of anti-corruption measures were already introduced. In particular, the Agency for State Financial Control and Combating Corruption announced that it intends to review the "risk of corruption" in four ministries and departments of the country in February and April. The Ministry of Economic Development has installed video cameras in order to prevent and detect bribery.