Fergana Governor Bans Locals Work Abroad and Perform Hajj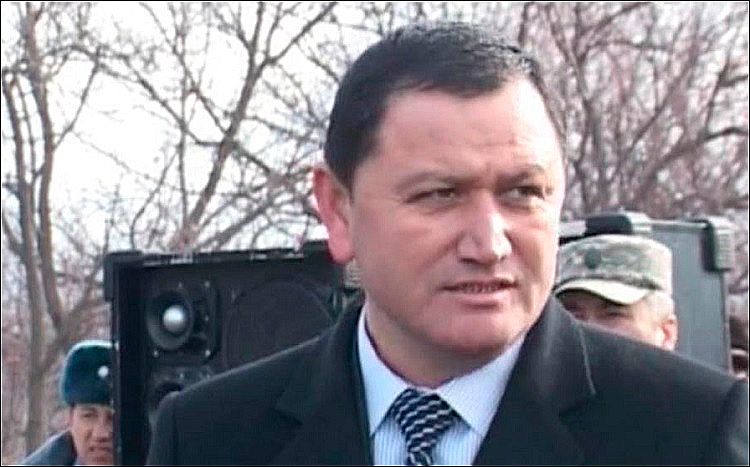 Shukhrat Ganiev
The local governor of Uzbekistan's Fergana Province, Shukhrat Ganiev, added insult to injury for residents of Tashlak District, whose relatives had been killed in a coach fire on January 19, banning them from working abroad and performing the hajj, Kun.Uz reported on January 24.
During a conference call, Ganiev addressed the residents of the Tashlak District, 16 of whose natives were in that ill-fated coach: "Listen, Tashlak people! The poor residents of the province were forced to donate 80 million soms, 5 million for each of you", he said referring to material aid the victims' relatives had been granted. Ganiev then announced that now no Tashlak resident would be allowed go to Hajj and ordered his assistant to remove all of their names from an official participant list.
The governor also attacked the parents of the tragedy's victims: "How could you send 20-year-old, 22-year-old unmarried boys to go work abroad? What did their parents say, are they deaf? And now our district police will be blamed while the representatives of the mahallas (a local self-governing administrative and religious institution) stay silent."
Next in line for Ganiev's abuse was the administrative chief of Tashlak District – just as its residents: "They have two or three wives - Tashlak people. Those who abandoned their families and did not pay alimony are Tashlak people. Those who complained about the state of the bazaar are also Tashlak people (earlier, media reports had unearthed critical material had emerged on the conditions of the district market - note by Kun.Uz). Damn you, Tashlak people! All rascals, starting with the hokim (local governor)! They poisoned the province for the whole republic!"
He also said that the Tashlak people were among the instigators of a rally turned into a bloody massacre by the authorities in Andijan in May 2005: "They threw stones at officers of law enforcement agencies."
Returning to the bus tragedy in Kazakhstan's Aktobe Province, Ganiev forbade all residents of Fergana Province to travel abroad for a job and ordered his assistants to inform the coach carriers travelling between the Fergana Valley and Tashkent.
In November 2017, President Shavkat Mirziyoyev said that "through their moral image, behavior and culture, leaders should be an example for all."
But "many leaders are abusing their official position. They insult their subordinates, treat them rudely or even assault them. This is absolutely unacceptable and it is high time that this cancer is eradicated. The people will no longer put up with this", Gazeta.uz quotes the president.
Mirziyoyev noted at the time that some leaders, with their arrogance, arbitrariness and rudeness, were destroying the environment of mutual respect and goodwill in society instead of bringing people together.
"Being demanding about work and humiliating people are very different things. Do not forget that the subordinates are responsible to you only for work, but they are your equals in all other matters", the President recalled. He went on to warn that abuse of a position of power would be regarded as obstruction of state policy and punished in the future.
However, Shukhrat Ganiev stated at the very meeting described above that he was not afraid of anything: "Let them go complain about me tomorrow – let them claim that Ganiev assaulted them, forbade the Hajj and so on, and so on."
Earlier this month, a fire a passenger bus claimed lives of 52 passengers, most of whom were citizens of Uzbekistan, according to preliminary data. Five men - two drivers and three passengers - managed to escape, two of them sustained minor burns. The tragedy occurred on the Samara - Shymkent highway in Aktobe Province of Kazakhstan on January 18. The coach was heading to Russia.
An open fire is currently considered the likely cause for the tragedy. Reportedly, the coach owner held no license for transporting passengers while the vehicle itself did not have one of the obligatory safety inspections for a long time (read all the details here).
According to the Russian government, about 1.9 million citizens of Uzbekistan work in the country. Many of them prefer cheaper means of transport, particularly coaches that often operate illegally. Labor migrants also try to save money by using transport services of neighboring states, most often - Kazakhstan.
Shavkat Mirziyoyev stated that the tragedy highlights the lack of decent-paying jobs within the country. "People are forced to seek work in other countries because we have not created conditions for them", the President said.
His predecessor, Islam Karimov, though, had different things to say about labor migrations, calling them lazy and saying that it was disgusting to go sweep the streets of Moscow.