St Petersburg airport authorities tighten control over incoming citizens of Kyrgyzstan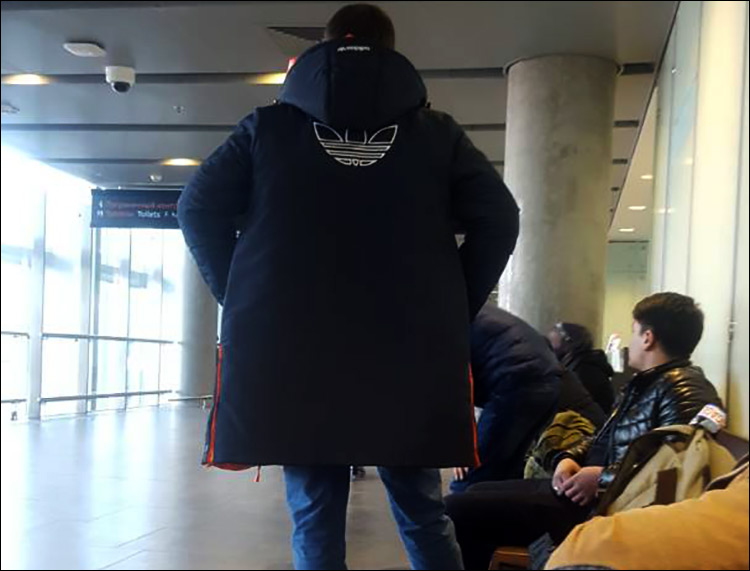 Citizens of Kyrgyzstan at the Pulkovo airport
Citizens of Kyrgyzstan, who flew to Russian St Petersburg from Osh, have faced mass check and interrogations by the Russian police at the Pulkovo airport, one of the passengers on condition of anonymity reported to Fergana News.
"We stood for almost five hours while we were questioned by police officers one by one. There were about 80 of us, all citizens of Kyrgyzstan. There were women, too. Among those who came with us from Osh were Russian citizens. They were quickly released. We stood waiting for each other until everyone was questioned," says our interlocutor.
According to him, police officers and people in plain clothes explained the reason for the interrogation by the last explosion in one of the St Petersburg stores.
"They get fingerprints and take pictures of each person several times," the passenger said. "Talk to each of us individually. They are asking about a trip to Syria: whether we were there, or were invited there. When we asked the police that there had been no such checks before, they say, the circumstances are as such now."
The last explosion in St Petersburg took place in one of the supermarkets of the Perekryostok retailer on the evening of 27 December 2017. An improvised explosive device with striking elements, according to intelligence agencies, with 200 grams of TNT equivalent was placed in the storage box of the store. 18 people were injured as a result of the explosion.
Russian President Vladimir Putin admitted the incident was a terrorist act and mentioned the thousands of trained terrorists in Syria and the danger when they return to Russia. A day later, the responsibility for the explosion was assumed by the so-called Islamic State (the banned terrorist organisation).
On 30 December 2017, the FSB of Russia announced the detention of the organiser and executor of the explosion. He was a 35-year-old resident of St Petersburg. According to the investigators the suspect is a member of the Russian nationalist group and had had psychiatric treatment in the past.
Meanwhile, inspections similar to those taking place today at Pulkovo were not carried out even after the terrorist attack in the St Petersburg metro, where a suicide bomber, a native of Kyrgyzstan, detonated himself in April 2017. Then 15 people died and more than 50 injured.
There are five weekly flights connecting St Petersburg and Kyrgyzstan - one from Bishkek and four from Osh.