Kyrgyzstan: People Killed and Electricity Exports to Kazakhstan and Uzbekistan Interrupted in Freezing Cold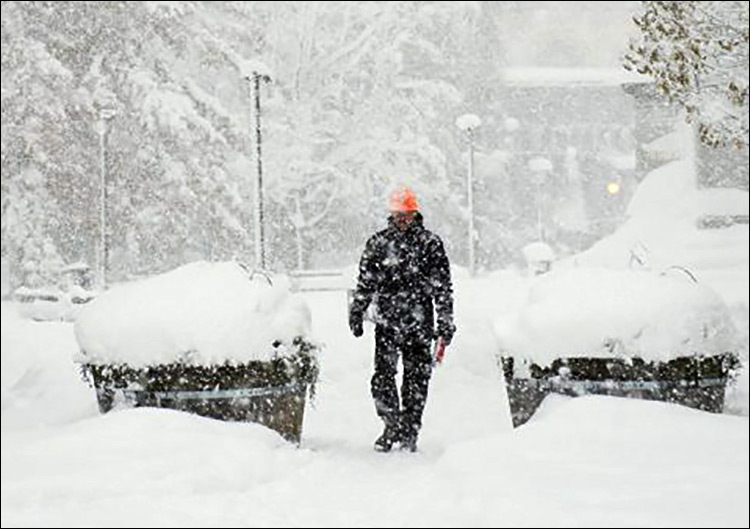 15 people have died in January as a result of the abnormally cold weather, the Bishkek City Police reports. All the victims appear to have be homeless, while the police brought 85 other people who were acutely threatened by the cold, to makeshift accommodations. These had been opened previously by Bishkek's City Administration in order to provide homeless people with warm food and medical assistance.
At the same time, Kyrgyzstan's National Energy Holding decided to suspend the export of electrical energy to Kazakhstan and Uzbekistan due to the severe cold, the news agency Akchabar reports, referring to Aibek Kaliev, the head of the holding.
According to Kaliev, the delivery agreements between the countries in question provide for such restraining measures. Therefore, no complications are expected from Kyrgyzstan's neighbors. He went on to say that the supply would proceed when weather conditions improve.
Moreover, Kaliev added that electricity consumption soared due to the severe colds in Kyrgyzstan. Customers used 63.7 million kW/h during the last 24 hours, while before these frosts the usual consumption was 57 million kW/h. At present, the country's power plants produce a little more than 3,400 MW/h with a reserve of 400 MW/h, the news platform 24.kg writes.
Weather forecasts predict freezing temperatures until the end of January – as low as -40C in some areas. The Ministry of Emergency Situations switched to an emergency protocol and called in all staff. Classes at schools have been cancelled all over the country.
Arctic air masses caused a sharp decline in temperatures. Days earlier, abnormal colds descended on Kazakhstan, where 223 people sustained frost-bite injuries. Schools were closed first in Astana, then in Almaty. Public transportation was restricted almost in all provinces with services in the suburbs generally suspended.
International coaches with Uzbek and Kyrgyz labor migrants repeatedly have broken down on the territory of Kazakhstan but the local authorities were able to rescue all passengers stuck on the highways.
The cold anticyclone is moving towards Uzbekistan and Tajikistan. The latter expects snowfall in valleys, freezing rain in some areas as well as stormy winds. Dushanbe will see temperatures decrease from above zero to as low as -7C, or even as low as -16 C in mountainous regions. The Tajik government warned people about snowy roads and called upon drivers to be cautious on mountainous highways, especially around passes.