Former Uzbek Interior Minister Arrested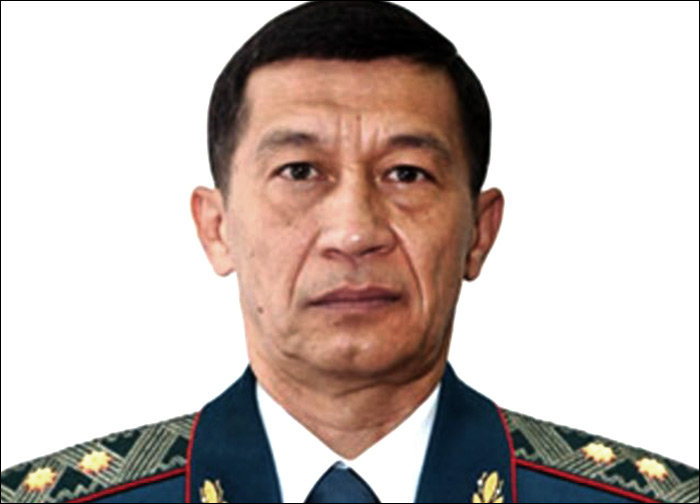 Adham Ahmedbayev. Archive photo by the Ministry of Internal Affairs of Uzbekistan
On January 26, Uzbekistan's former Interior Minister Adham Ahmedbayev was arrested in Tashkent, according a source of Ozodlik Radio in the Interior Ministry.
The source said that Ahmedbayev was detained upon a personal order by the Prosecutor General of Uzbekistan.
The Presidential Guard, the Ministry of Internal Affairs and the Prosecutor General's Office jointly detained the former minister. They took Ahmedbayev in handcuffs from his flat in the Beshagach District of Tashkent and brought him to a pre-trial detention center of the Ministry of Internal Affairs - the so-called "cellar". The staff of the Prosecutor General's Office interrogated him there.
It has not yet been reported what charges will be brought against Ahmedbayev. According to Ozodlik Radio's sources, the investigators are preparing a motion to the court for the arrest of the former Interior Minister.
Adham Ahmedbayev led the Interior Ministry from December 2013 until early January 2017. Mirziyoyev dismissed him from his port, appointing Ahmedbayev as presidential advisor on law enforcement agencies.
Three months later he was stripped of this post and directed to teach at the Academy of the Ministry of Internal Affairs. In late December, Ozodlik Radio learned that the 52-year-old Ahmedbayev had retired. According to another version, he was deprived of his rank of general and placed under house arrest.
While addressing Parliament on December 22, 2017, the Uzbek president accused Adham Ahmedbayev of treason and stated that he had stripped him of his rank as Lieutenant-General.
"Do you know where the former minister of MVD [the Ministry of Internal Affairs], Ahmedbayev, currently is after his treachery and betrayal? My conscience did not accept that being a minister of Uzbekistan, he became a traitor and joined one group. I ripped shoulder straps off two generals. Just look at the Lieutenant-Generals", the President said.