Grandson of Former Uzbek President Applies for Political Asylum in UK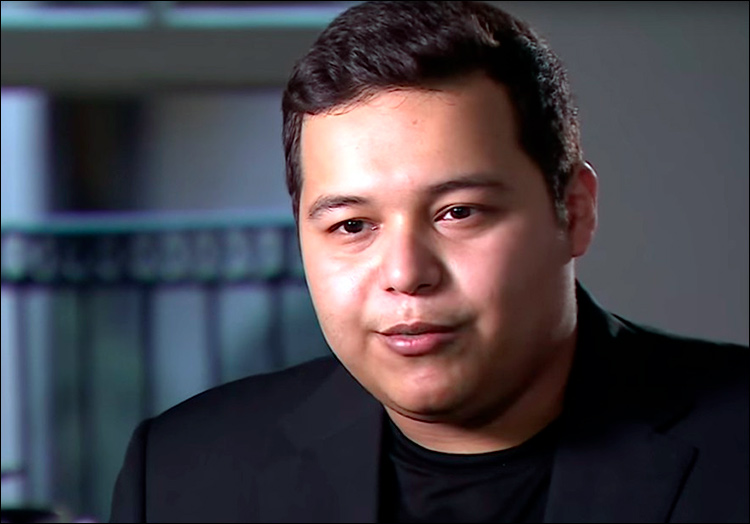 Islam Karimov Jr. Photo by BBC
Islam Karimov Jr, the grandson of the first president of Uzbekistan and the son of his eldest daughter Gulnara, has applied for political asylum in the United Kingdom, a report of the BBC's Uzbek Service said, referring to the London solicitor of Karimov Jr.
The grandson of the former President told the BBC that he intended to seek asylum in December 2017. He said at the time that he had recently learned an event in Gulnara Karimova's life that was supposed to remain hidden from him. Judging by his words, her son was in shock about the news.
When asked what kind of event he meant, Islam refused to answer despite persistent requests from journalists. According to BBC, his legal representative advised him to apply for political asylum in the United States, but he chose Britain.
Islam Karimov Jr is the older grandson of the first President of Uzbekistan. He has lived in London since the Uzbek authorities have been investigating his mother. Even during the presidency of her father, Gulnara was stripped of her businesses in Uzbekistan and put under house arrest.
In July 2017, the Prosecutor General's Office reported that they were pursuing two separate criminal cases against Gulnara Karimova. In the first case, she was convicted to five years of restriction of freedom and the second led to her current arrest.
According to the two cases led by the Prosecutor General's Office, the total damage Gulnara Karimova is responsible for amounts to $ 997.5 million at today's rate. But these charges do not include legalized assets worth $1,5 billion that were found in 12 countries that belong to an organized crime group associated with Karimova.
In August, Islam Karimov Jr, said that his mother had been slandered, the charges against her had been falsified, and he going to publish compromising materials on members of the Uzbek government.
"I will not say names now, but we are preparing to publish a large document that includes the projects of each minister and many people who are now in power [in Uzbekistan] - in law enforcement agencies and so on. Many of them had much larger fortunes – we are not talking about $ 2 billion here, rather $ 3-4 billion! But nobody talks about this", Gulnara Karimova's son said. However, so far, he has not published the promised information.