Mothers Insist on Innocence of Sons Convicted for Fighting in Syria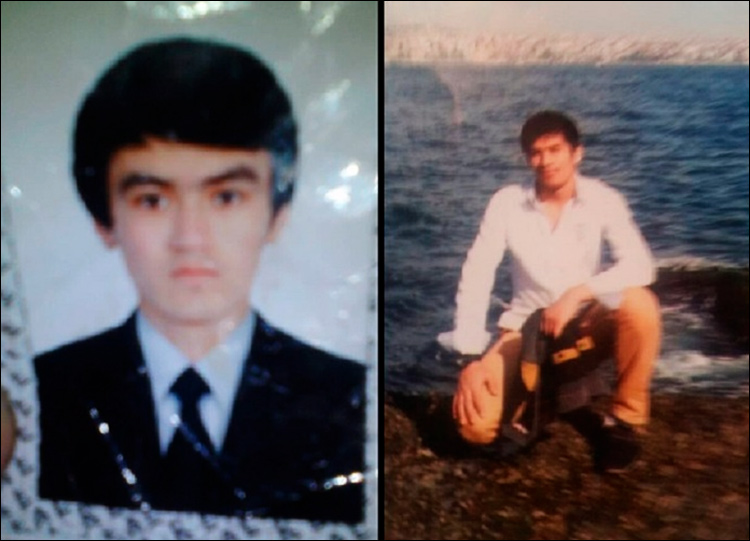 Mahammadjon Djamaldinov (left) and Abdulvosi Abdurahimov. Photo courtesy of their mothers
The mothers of Abdulvosi Abdurahimov and Mahammadjon Djamaldinov, two youngsters from the Kyrgyz city of Jalal-Abad were convicted of joining the Islamic State (banned terrorist organization), have insisted on the innocence of their sons in an interview with our Fergana News correspondent.
According to Madina Abdurahimova, her son was detained in September 2017 at the outskirts of Jalal-Abad. He was detained by the State Committee for National Security (GKNB) upon statements by his friends who alleged that he had visited Syria to fight there with "Islamic State".
"It is not true. Abdulvosi went to Istanbul to work in 2012 and returned in 2013. After that, [he] was in Russia four times and worked there," Madina said. Abdurahimov had a document certifying his treatment in a Turkish hospital as proof, she continued.
Nevertheless, 24-year-old Abdurahimov was sentenced to seven years in prison on January 10; his lawyer appealed the verdict of the City Court. Abdurahimov's mother stresses that he was tortured in the detention center.
Gullola Teshbaeva, the mother of Djamaldinov, said that her son was detained in June 2017. "[They] found communications on his phone with a man who invited my son to Syria and called for jihad. Our house was searched and they placed two grenades and 85 pieces of cartridges. We were framed. They put all this in my bag, which was empty five minutes before their arrival," Teshbaeva said. As a result, the 18-year-old Djamaldinov was convicted to eight years in prison.
According to the GKNB, 600 Kyrgyz citizens travelled to Iraq and Syria to fight on the side of extremist militants as of November 2017. At least 44 militants returned to the country – 70 died.
185 convicts have been serving terrorism and extremism charges in Kyrgyz prisons as of April 2017. Another 52 convicts were held in colonies-settlements (open prison), and 152 citizens were registered with the penitentiary inspection regime.