Mausoleum to Islam Karimov Opened on his 80th Birthday in Samarkand
Uzbek President Shavkat Mirziyoyev has opened a mausoleum to former President Islam Karimov on the occasion of the latter's 80th birthday on January 30 in Samarkand.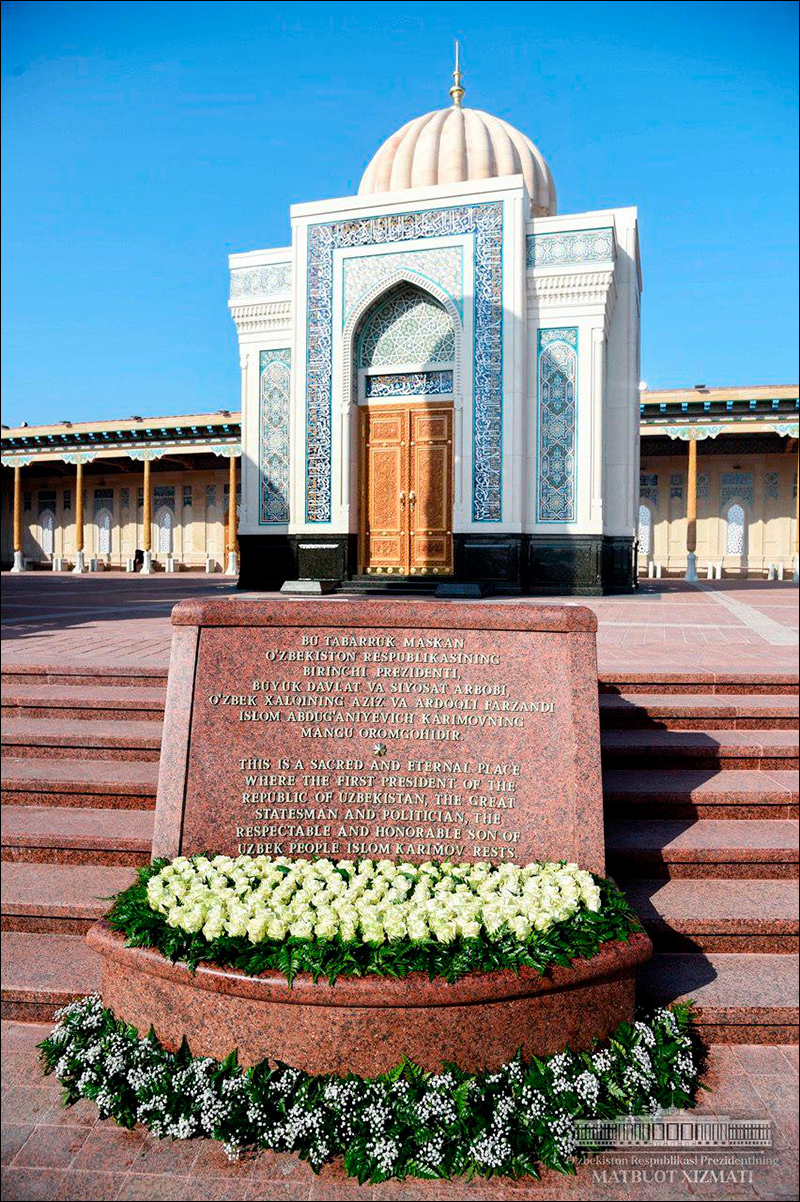 The Mausoleum of Islam Karimov. Photo by the Presidential Press Service of Uzbekistan

As the news agency UzA reports, the marble slab installed at the entrance to the mausoleum says in Uzbek and English: "This Is A Sacred And Eternal Place Where The First President Of The Republic of Uzbekistan, the Great Statesman And Politician, The Respectable And Honorable Son Of The Uzbek People Islom Karimov Rests".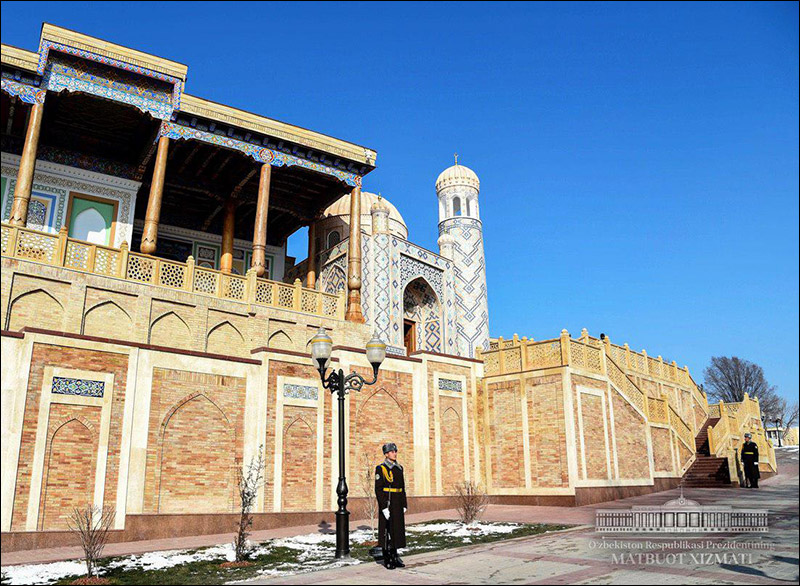 Photo by the Presidential Press Service of Uzbekistan

The mausoleum was erected over the grave of the first President; the tombstone is made of white onyx. Precious stones and gilding garnish the walls while green onyx decorates the lower part of the mausoleum.
There is an aivan (terrace) on the memorial complex, ayat (verses from the Koran) and sayings of Karimov in Uzbek, Arabic and English writings are over the portals. The complex is equipped with lifts for low-mobility access.
The nearby Khazrati Khizr Mosque was also restored. Particular attention was payed to its minaret which was tiled with ceramic tiles during the construction.
The authorities planned to commission the mausoleum for the anniversary of the death of Islam Karimov. However, the deadlines for carrying out the work were delayed.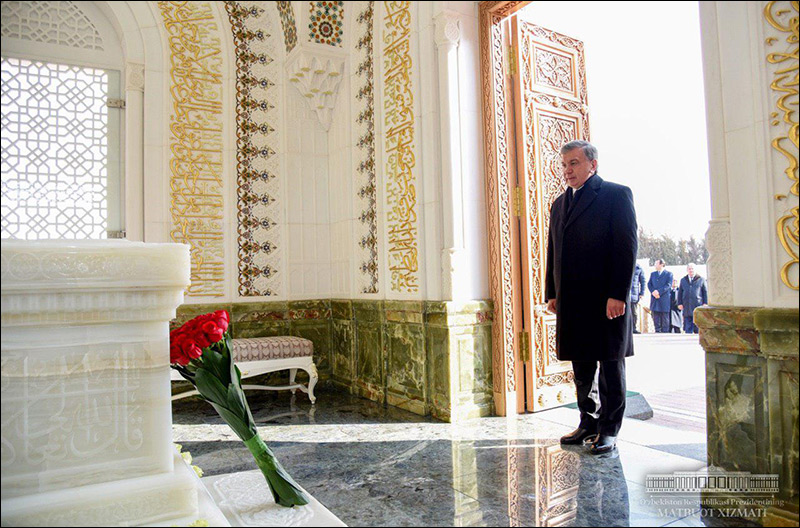 Shavkat Mirziyoyev at the opening ceremony of the mausoleum. Photo by the Presidential Press Service of Uzbekistan

The incumbent President of Uzbekistan, Shavkat Mirziyoyev, and the widow of his predecessor, Tatyana Karimova, attended the opening ceremony.
Speakers expressed hope that the mausoleum would become a place of worship and mass pilgrimage.
Islam Karimov died, according to official data, on September 02, 2016. He had led Uzbekistan over 26 years - since March 1990. Today he would be 80 years old.