World Bank Issues $ 500 Million Loan for Uzbek Vegetable Farming
The International Bank for Reconstruction and Development (IBRD), the part of the World Bank Group, has allocated $ 500 million for the development of horticulture in Uzbekistan. The project was approved by the World Bank's Board of Directors in Washington on January 30, a press release read.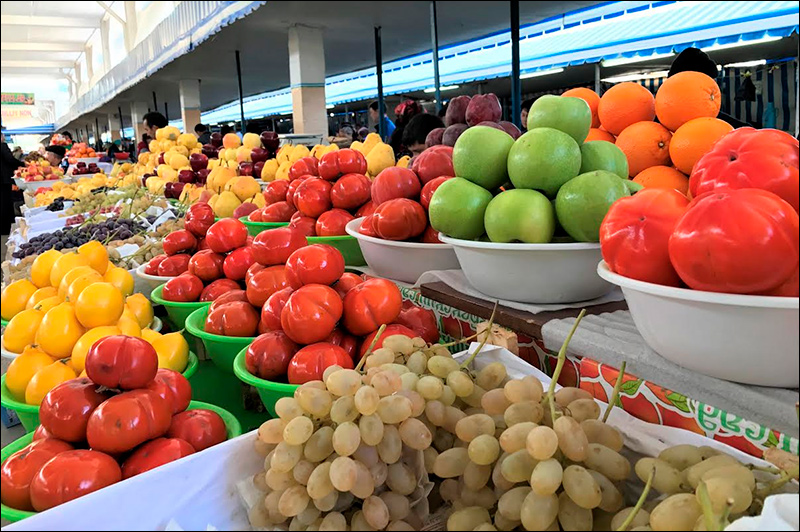 Photo by the World Bank press service

The participating Uzbek banks will provide farmers and agricultural firms with loans for the purchase of seeds and seedlings, water saving technologies (such as drip irrigation), construction of storage facilities and, among others, greenhouses, investments in equipment for processing fruits and vegetables.
Besides, farmers would be able to improve their knowledge in marketing and business management in the field of horticulture production while research institutes would receive financial support for the development of new cultivation methods for horticulture, their storage and processing after harvest.
The press release notes that horticulture brings much more income to farmers in Uzbekistan than the cultivation of wheat and cotton. Fruit and vegetable products account for more than 35% of revenues from agricultural exports.
"Uzbekistan recognizes the need to diversify its agricultural production from cotton into other production and processing areas with higher added value, including fruits, vegetables and livestock, which will lead to better-paid jobs in rural areas, food security, and exports," Hideki Mori, World Bank Country Manager for Uzbekistan, said.
In 2014, the World Bank approved a $ 150 million project to help remove obstacles to the development of horticulture in Uzbekistan. By the end of 2017, as part of the project, farmers, private enterprises, agricultural and processing enterprises were supported by 223 sub-loans from participating banks for business development in this area.
In total, the World Bank supports the implementation of 16 projects in Uzbekistan worth more than $ 2 billion in agriculture and water resources management, energy, transport, health, education, urban development, water supply and sanitation.
The Bank calls upon the Government of Uzbekistan to comply with national and international standards governing the issues of forced and child labor as one of the conditions for cooperation.
Human rights organizations document many violations of this condition by Uzbekistan each year and urge the World Bank to suspend the financial support to the country's agricultural sector until the authorities resolve the problem of forced labor.
However, the World Bank continues to cooperate with Uzbekistan referring to a report by the International Labour Organisation (ILO) and its findings that child labor is no longer used systematically in this country with the government taking measures to abolish forced labor among adults.
Human rights defenders say, however, that the ILO experts based their conclusions on monitoring conducted with the direct participation of government officials and calling the independence and objectivity of the report into doubt.