Chief of National Security Service of Uzbekistan Dismissed from Post by President
Colonel-General Rustam Inoyatov has been removed from the post of head of the National Security Service of Uzbekistan (SNB), Fergana News' own sources in Tashkent say.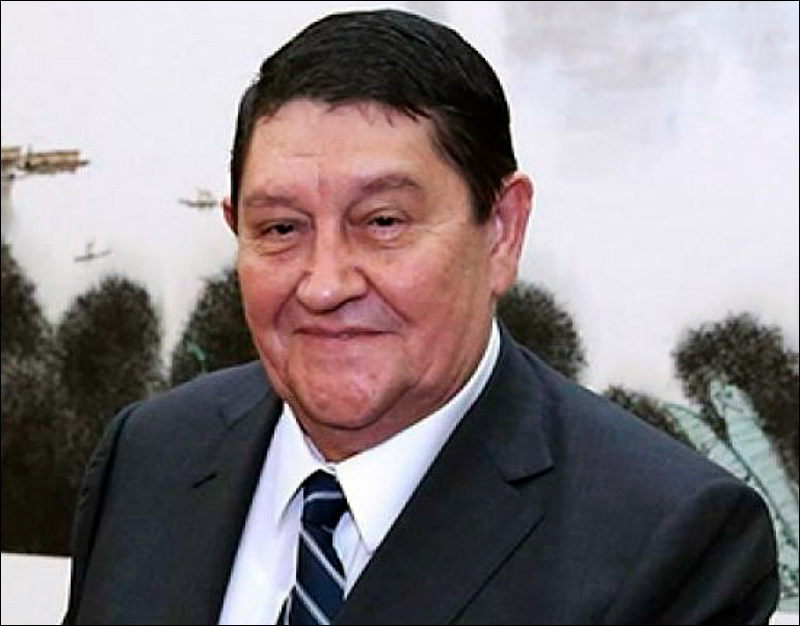 Rustam Inoyatov

On January 31, President Shavkat Mirziyoyev arrived in the SNB headquarters in Matbuotchilar Street in Tashkent and criticized the special service and Rustam Inoyatov sharply.
Rustam Inoyatov, 73, was born in the village of Sherabad in Uzbekistan's southern province of Surkhandarya. His father, Rasul Inoyatov, served as colonel of the Soviet State Security Committee (KGB).
In 1968, Rustam Inoyatov graduated from Tashkent State University, where he studied Iranian-Afghan Philology of the Oriental Department. The KGB recruited him when he served in the Soviet Army.
From 1976 to 1981 he served as a Soviet agent under diplomatic cover in Afghanistan. On 27 June 1995, he was appointed as head of SNB, the KGB successor. Thus, he led SNB for more than 22 years.
Inoyatov is one of eight high-ranking Uzbek officials who in 2005, after the tragic events in Andijan, was barred from entering EU countries - as part of EU sanctions against the leadership of Uzbekistan in the aftermath of these events.
Until recently, Inoyatov's position was considered solid - at one time the security chiefwas considered one of the most likely successors for the first President of the country, Islam Karimov. The peaceful transfer of power to Mirziyoyev was widely considered the result of some internal agreements between the current head of state and the SNB chief.
Inoyatov, meanwhile, in addition to the heading the special service, was associated with the creation of a business empire. Evidence of this sometimes found its way to the media.
At the end of 2016, Shukhrat Gulyamov, the first deputy of Inoyatov, was dismissed from his post. According to some reports, Gulyamov did not satisfy the new President of the country.
Later, Mirziyoyev announced a currency reform which also caused friction between him and Inoyatov.
Earlier, after coming to power in the autumn of 2016, Mirziyoyev almost completely reshuffled the ministers of the government's power block. In particular, he replaced the head of the Ministry of Internal Affairs two times. As a result, in September 2017, Pulat Bobojonov was appointed Minister of Internal Affairs, and Abdusalom Azizov as Defence Minister.
The Uzbek government established the National Security Service in 1991. Its main tasks were intelligence and counterintelligence activities in the interests of Uzbekistan and the fight against organized crime.
However, as President Shavkat Mirziyoyev admitted in December 2017, the powers of this agency had been groundlessly expanded further. He stated the need to reform SNB and pass a bill on it.
Until now, SNB's activities are governed by regulations approved by the government in 1991.