Court Extends Prison Term of Former Kazakh Security Chief to 12 years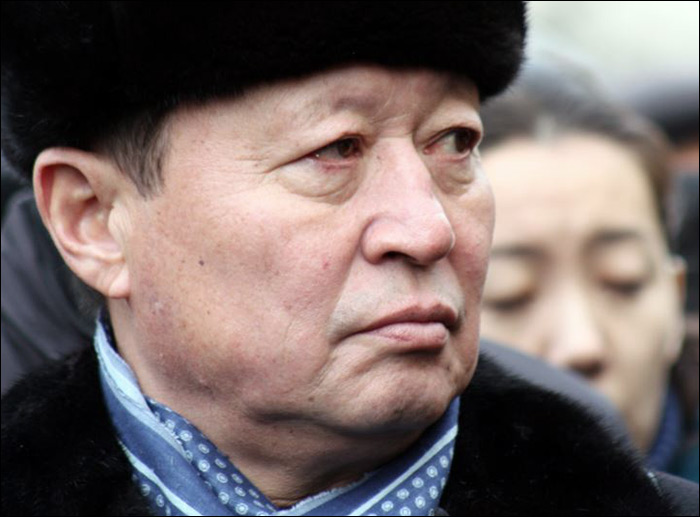 Nartay Dutbayev. Photo by Azattyq Radio
Nartay Dutbayev, the former Chief of the National Security Committee of Kazakhstan, was convicted of a crime by a military court in the Akmola garrison for the second time on January 26, Zakon.kz reports. He was sentenced to ten years in prison, but in connection with an amnesty, the punishment was reduced to five years. Two of his accomplices were also convicted.
The court found Nartay Dutbayev guilty under Kazakhstan's Criminal Code of "abuse of power", "misappropriation or embezzlement of entrusted property of others" and money laundering.
The total sentence along with another verdict by the military court of the Akmola garrison in August 2017 adds up to 12 years of imprisonment and the confiscation of property and deprivation of the right to work in public service for life.
The court heard the case behind closed doors due to state secrets contained in the evidence. The verdict has not yet entered into legal force.
The accomplices of the former intelligence agent, Dutbayev's brother Rustembek Dutbayev and Orynbasaray Kalkabayev, were found guilty of misappropriation of property and money laundering. Through a number of convictions, each of them was sentenced to eight years of imprisonment. The court also confiscated their property and deprived them of the right to work in the public service for life.
The KNB detained Dutbayev and other officials on December 26, 2016 suspecting them of divulging state secrets and abuse of power and searched their homes in search of further evidence.
The public learned in September 2017 that Nartay Dutbayev was found guilty on both counts and sentenced to seven-and-a-half years in prison with a life-long deprivation of the right to hold posts in the civil service.
Central Asia expert Arkady Dubnov believes that the persecution of Dutbayev is connected with the case of businessman Mukhtar Ablyazov, whom Kazakhstan could not extradite. Ablyazov was accused of fraud and embezzlement of $ 5 billion. The businessman himself said that his case was politically motivated. Dubnov believes that someone had to take the fall for the fact that the Ablyazov case "crumbled at the international level," and this might be behind Dutbayev convictions.
From 2001 to 2006, Dutbayev headed the KNB. He resigned in February 2006 in connection with the assassination of the opposition politician Altynbek Sarsenbayev: the KNB soldiers of the special unit Arystan carried out the murder of the former minister of information and his assistant.
Fergana News Agency