Tajik Court Begins Trial in Absentia against Islamic Opposition Leader Muhiddin Kabiri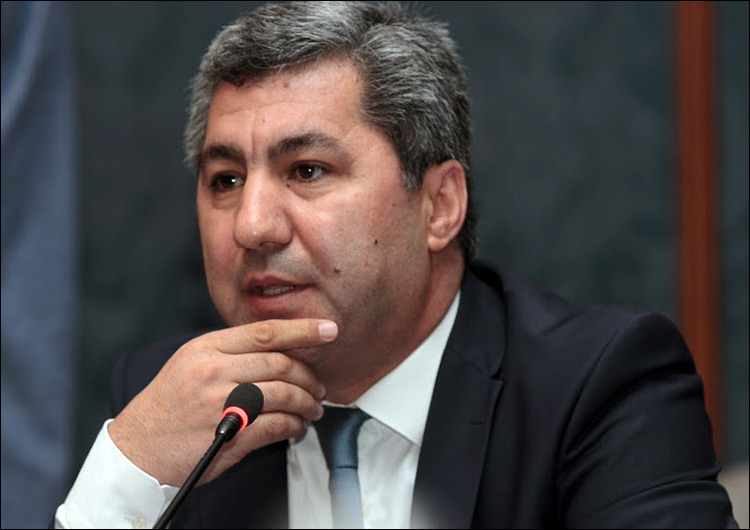 Muhiddin Kabiri
The Supreme Court of Tajikistan is hearing the criminal case against Muhiddin Kabiri, the leader of the Islamic Revival Party (PIVT) that was banned in 2015. The trial is heard in the absence of the defendant, the chairperson of the Supreme Court Shermuhammad Shokhiyon told journalists today.
The head of the Supreme Council refused to disclose the charges against Kabiri referring to the "secrecy" of the case, Asia Plus reports.
Until September 2015, PIVT had been the only officially functioning religious party in the post-Soviet space for 16 years. In August 2015, the Ministry of Justice of Tajikistan demanded PIVT to cease its activities. And in September, the republic's authorities accused the PIVT leadership, and Muhiddin Kabiri in particular, of involvement in a military mutiny organized by the former Deputy Minister of Defense, Abdukhalim Nazarzoda.
The Supreme Court then declared the party a terrorist organization and issued arrest warrants for its leadership. In June 2016, the court sentenced 14 members of the PIVT political council to various terms of imprisonment, two of them to life.
The party leader Muhiddin Kabiri left the republic right after the parliamentary elections on March 01, 2015 - six months before the "rebellious" events of September. Later he said that he fled fearing that he would face criminal charges fabricated against him at home.
Kabiri rejects all accusations against PIVT believing that the September insurgency was the actual reason for the ban of the Islamic party.
In September 2016, Kabiri was found on Interpol's "wanted" list after Tajikistan had charged him with setting up a criminal grouping. Nevertheless, the leader of the PIVT, who was granted political asylum in Germany, announced his intention to keep up the activities of the party in exile. Kabiri continues to be engaged in politics, accepting speaking engagements, making frequent statements, giving interviews to the media and trying to draw international attention to the political situation in Tajikistan.
The authorities subjected relatives of the PIVT leader just like the families of many other party activists to severe pressure after the ban of the party - Kabiri's cousin Djamshed Narzulloev, Kabiri's brother-in-law Mahmadullo Rakhmatulloev and his driver as well as a relative of his wife, Hikmat Saifov, were prosecuted for not warning the authorities about impending crimes.
Law enforcement surveilled other relatives as well and repeatedly called them in for "conversations". Tillo Kabirov, the 95-year-old father of Kabiri, was also subjected to such interviews and was ordered to call upon his son to return home.
In January 2016, Tillo Kabirov was pulled from a flight to Istanbul at Dushanbe airport where he was going to fly for treatment. He died in October of last year.
Fergana News Agency