Taliban Forbid Afghans to Use Mobile Phones at Night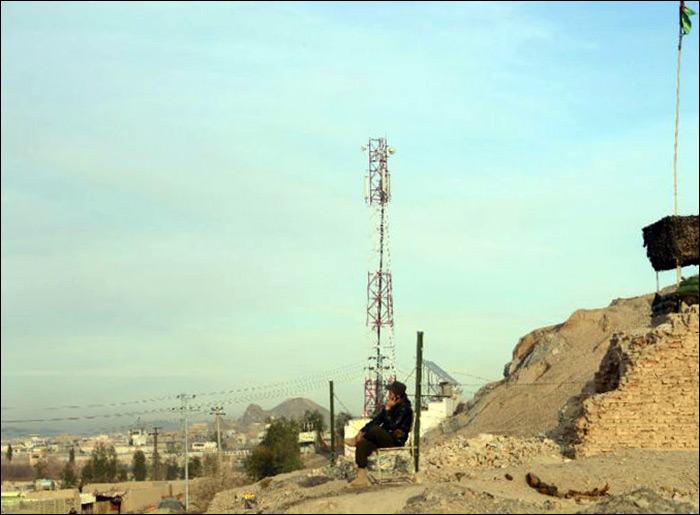 Cellular tower in Kunduz. Photo by Tolonews
Cellphone operators in the Afghan province of Kunduz have stopped operations round the clock – switching off services from the evening to the early morning. The Governor of the province, Asadulla Umarhel, tells Fergana News that this measure had been requested by the Taliban.
"When the connection was round the clock, the Taliban suffered heavy losses. Many of them had cell phones and the Americans and the Afghan army could then figure out their whereabouts and destroy them," the official explained.
The governor added that the only mobile service provider that works around the clock is the state operator "Salaam". But the signal quality of this company is much worse than services from local, private competitors.
Zabiulla, a resident of Kunduz, complained that representatives of mobile companies could not afford to disobey orders from the armed militants. "Operators tell the residents openly that they do not have the right to switch on the communication antennas at will. Otherwise, the antenna and they themselves will be in danger," Zabiulla said. He added that the current status quo has been going on for the last six months.
In turn, residents of the Chardara district, far off the administrative center, reported that they have an even more acute issue with mobile communications than the city. Local elders explained that the services are only switched on when the Taliban need to contact each other.
Representatives of private mobile companies in Kunduz declined to comment. The Taliban in turn confirmed that communications are restricted at night. Moreover, one of the Taliban's field commanders, Mullah Durmuhammad, announced that mobile service will not only be restricted in Kunduz but also in other northern provinces.
"The Americans are using UAV (unmanned aerial vehicle) and other technology find us through mobile antennas or send their agents find us through phone signals. Based on this, we decided to completely disconnect all mobile communications at night until the morning, and sometimes even in the daytime. If the mobile service providers fail to comply, we will hold them accountable for the death of Taliban fighters," the field commander said.
At the same time, a state security officers in Kunduz Province said on the condition of anonymity that mobile providers pay a specified amount each month to Taliban militants. Otherwise, the communication antennas are destroyed and their guards killed.
In September 2015, Kunduz province was completely under the control of the Taliban for several days before the government drove the militants out again.
In 2016, the Taliban decided to re-conquer the area, but were not able to seize the province's main city. According to sources in the State Security Agencies of Afghanistan, militants control 85-90% of the province's territory to date. The Taliban have created their own courts in each district of the province through which they solve most of civil issues and disputes.
Fergana News Agency