Former Uzbek President's Daughter Leaves Diplomatic Service for Family and Father's Fund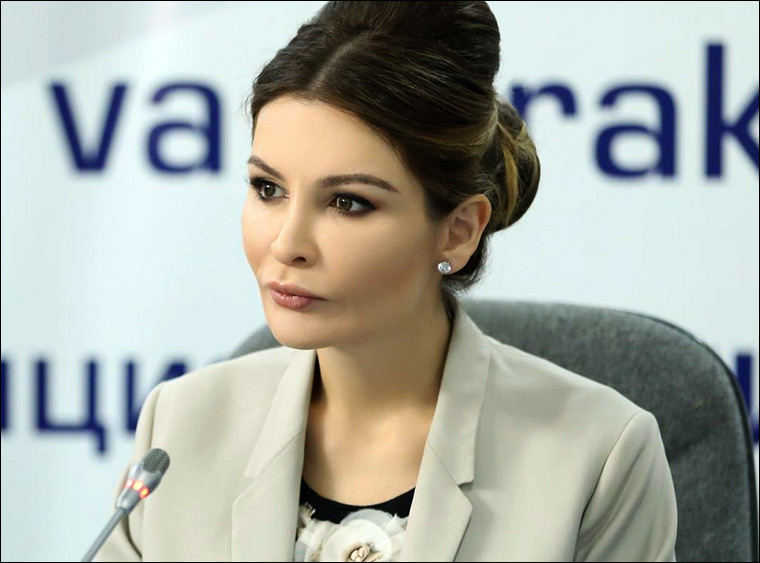 Lola Karimova-Tillyaeva. Photo by www.Lolakarimova.com
Lola Karimova-Tillyaeva, the youngest daughter of former Uzbek autocrat Islam Karimov,, has left the post of the Ambassador of Uzbekistan to UNESCO, she wrote on her Facebook page on February 02.
"Today is my last working day as an ambassador of Uzbekistan to UNESCO. Of course, ten years of work as a diplomat became an important part of my life. I am grateful for this invaluable experience, for the people that I happened to know, for the opportunity to learn a lot and the main thing to serve my Motherland," she wrote.
Lola Karimova-Tillyaeva noted that she would continue to carry out projects in the sphere of culture, education, science and ecology. She added that she is going to keep engaged with the humanitarian work of the "You Are Not Alone" children's fund and support programs dealing with complex heart surgeries for children and the rehabilitation of kids with disabilities.
In her Facebook post, Karimova-Tillyaeva also listed the projects that the UNESCO Office in Uzbekistan managed to carry out during her time as ambassador. First, the global list of objects of intangible cultural heritage of mankind has been enlarged to include some items of Uzbekistan's culture and traditions.
Among them are the tradition of the celebration of Navruz [New Year], Katta Ashula - the chanting of the peoples of the Fergana Valley of Uzbekistan, the traditions and culture of Uzbek pilaf, the cultural space of Baisun, the classical musical traditions of Shashmakom, the oral folk art of Askia and the traditional technologies for producing Atlas and Adras silk textiles.
Karimova-Tillyaeva mentioned the fact that the Western Tien Shan mountain system that partly covers the territories of Kazakhstan, Kyrgyzstan and Uzbekistan was included in the UNESCO World Heritage List in 2016 as one of her achievements.
Lola Karimova-Tillyaeva had already announced last August that she would leave the post of permanent representative of the republic to UNESCO. She noted that she was going to focus on her family, personal tasks and projects of the Islam Karimov Foundation.