7,000 ISIS Fighters Present in Afghanistan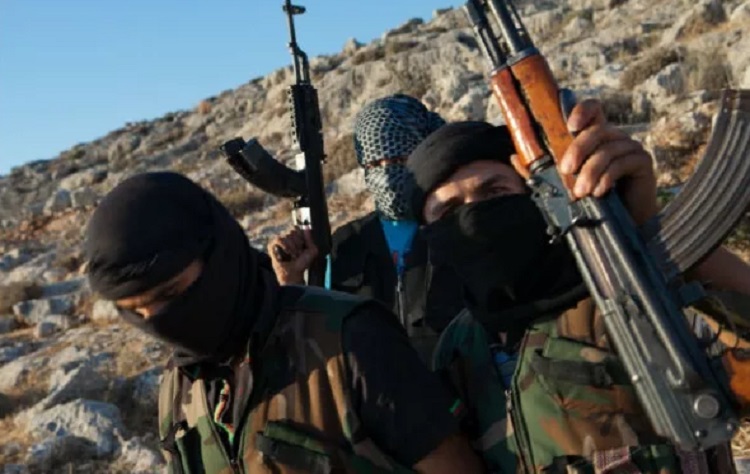 Photo by rusimperiainfo.com
Zamir Kabulov, Special Envoy of the Russian President, said on February 01 that there are about 7,000 militants of the "Islamic State" currently in Afghanistan while a few thousands "are in reserve", RIA Novosti reports. IS is a banned terrorist organization also known as DAISH in Afghanistan, other names are IS, ISIS and ISIL.
According to Kabulov, the Russian Foreign Ministry has been monitoring the formation of the Afghan wing of ISIS for three years. So far, the number of its supporters is much smaller than the members of the banned Taliban movement, whose ranks number 60-70 thousand fighters in Afghanistan only.
Nevertheless, Kabulov expressed concern over the situation. According to him, the most challenging task is the identification of "reservists" who do not seem to be doing anything illegal right now.
"Nobody in charge, neither the Afghan government nor the foreign troops still holed up in the country is trying to identify. But it is a matter of the utmost importance," the Foreign Ministry spokesman added.
In the autumn of 2017, the governor of the Afghan province of Sar-e Pol, Mohammad Zahir Wahdat, highlighted the noticeable strengthening of the IS positions in the north of Afghanistan. He said that the authorities are already controlling some districts only during the day, but at night, these areas are militant territory.
Residents testify that militants speak in Russian, Uzbek or Tajik among themselves. IS has good intelligence which makes it possible to identify opponents of the organization who are severely punished. Meanwhile, the militants are extensively recruiting young people.
But officials from the circle around President Ashraf Ghani believe that local authorities sometimes deliberately exaggerate the ISIS threat in an effort to receive additional funding.
However, even the Taliban are speaking about the increasing presence of ISIS. One of their commanders, Mullah Abdul Quddus, from Kunduz Province said: "Over the past one and a half to two years, the Americans and their allies in the north of Afghanistan have been targeting only Taliban and we have lost many of our friends from their pinpoint strikes. We can already see clearly that the Americans and other foreign forces are supporting DAISH militants."
In turn, a resident of the Imam-Sahib district of Kunduz province, Haji Muhammad Rahim, told Fergana News: "When the Taliban commander Mullah Abdul Salam was alive, he fought against DAISH and we always put things in order in Kunduz. But the US did not like him because he was supposedly an ally of Russia and he was killed. After that, it became more dangerous for us in Kunduz, and instead of the Afghan Taliban, there are foreign DAISH mercenaries who answer to no one."