Uzbek Scientist Convicted of Treason Requests Review of his Case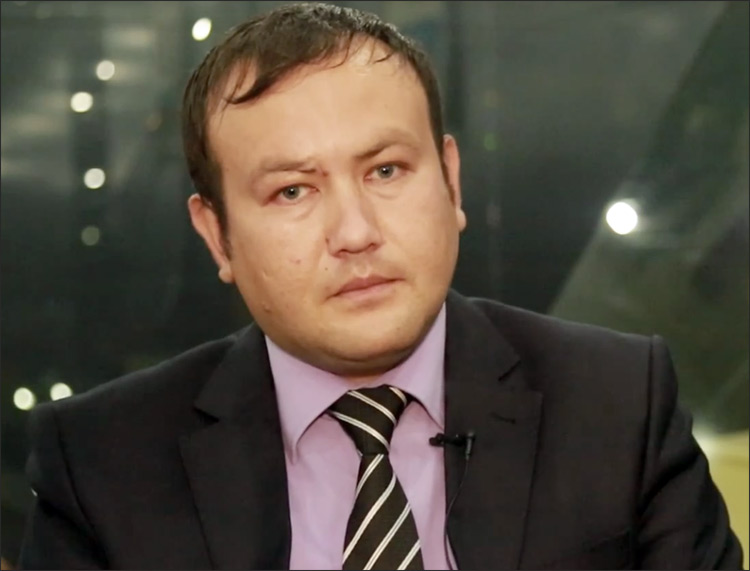 Andrey Kubatin. Photos from his Facebook page
Associate professor Andrey Kubatin, a young orientalist who was convicted in Uzbekistan for treason, has asked the country's Ombudsman through his spouse to assist in bringing about a review of his case.
Andrei Kubatin is a Turkologist and authored monographs and many scientific articles. In December 2017, the Republican Military Court sentenced him to 11 years of imprisonment under Article 157 Part 1 ("Treason against the State") of the Criminal Code.
The wife of the convict, Feruza Djumaniyazova, published the appeal to the Ombudsman on her Facebook page. Kubatin talks about the essence of the case in the request and gives examples of bias on the part of judges. He also said that there was substantial physical and psychological pressure exerted on him by officers of the National Security Service during his interrogation.
The prosecution was based on the fact that Kubatin had handed over electronic books, allegedly from the Central State Archive of Uzbekistan and the Institute of Oriental Studies of the Academy of Sciences to a foreign citizen, the then head of the Turkish Cooperation and Coordination Agency (TIKA), Suleiman Kiziltoprak, for a fee of $ 1,000.
According to the investigators, these materials could be used for pan-Turkist propaganda, inciting interethnic and interreligious hostility and for shedding light on the geological wealth of Uzbekistan. It was Muzaffar Joniyev, a TIKA employee, who was present during the negotiations between the scientist and the Turkish diplomat and had reported the meeting to the SNB.
Kubatin said that a number of violations were admitted during his trial. For example, the scientist is sure that the materials he handed over were not independently assessed. The fact is that it was an employee of the Institute of Forensic Medical Examination who had defined the political component of scientific works involved, and who could have hardly understood the history of the East.
The court also did not take into account that the transferred electronic books are not archival, they are to be found in the public domain on the Internet and are part of the scholar's library. The judges also ignored the absence of evidence that Kiziltoprak was involved with the Turkish special services and the fact that the money was given Kubatin for copying the files.
Still, in the end, the court under judge U. Shakirov decided to sentence Andrei Kubatin to 11 years. At the moment, the associate professor of the Tashkent Institute of Oriental Studies is in prison in Zangiata.
Feruza Djumaniyazova called on the public to help her husband bring information about the unfair judicial decision to the new SNB chief Ikhtiyor Abdullayev.
Uzbek scientists began an rallied in support of Andrei Kubatin on social media. In particular, Anvar Nazir's Facebook page indicates that a number of Uzbek scientists, including members of the Academy Edvard Rtveladze and Ahmadali Askarov, have asked the former SNB chief Rustam Inoyatov to review Kubatin's case but received no response.